Ceremony Flowers



02 43510515
Quick Tip:
Budget your wedding flowers to approx 5-10% of your total costs.Remembering this will need to include church - ceremony beach or garden
bridal bouquets and maids,flower girls,hair flowers,buttonholes,corsarges and wrist sprays,pews,bridal table,reception centrepieces,arrangements for the home of the parents,bridal suite decorated(surprise your bride or groom).Anything your feel will bring your special day together to create a wonderful celebration of your day.

Double click here to edit this text.
Making a decision as to where you would prefer to hold your service or cermony can an amazing experience. Watching as your bride walks toward you on your very special anniversary day.
Wherever you decide to share you vows...... flowers can complete this.
A Church....in the park.....on the beach....in the bush,on a mountain top or a friends farmyard or just the backyard.
Helpful Hint. make sure your vessel for your flowers is stable enough for the situation.
And always alllow for a backup plan.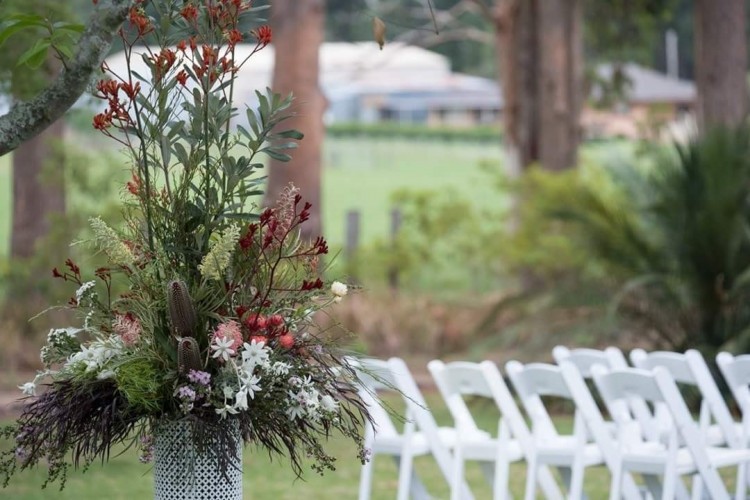 Images may be subject to copyright.